Inaugural Amos Brown Fellowship to
Ghana Registration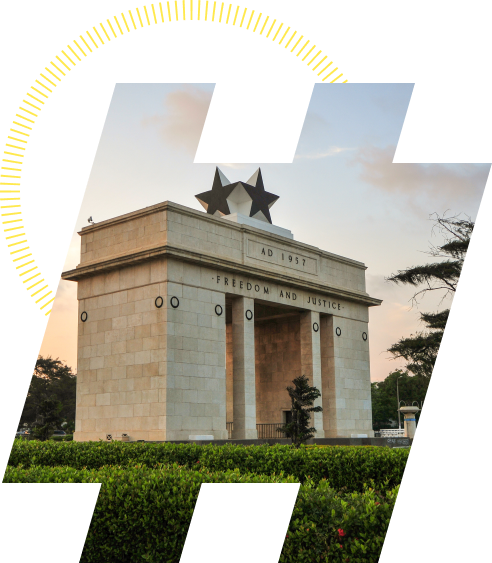 Single Occupancy
Accommodations
4-5 Star
Double Occupancy
Accommodations
4-5 Star
The Amos C. Brown Student Fellowship to Ghana is the first program of its kind to be powered by the NAACP, in collaboration with The Church of Jesus Christ of Latter-Day Saints.
The fully-funded 10-day excursion, from July 31- August 10, will take a selected number of multicultural college students, young adults, and seminarians between the ages of 18 and 25 from the United States to Ghana for an experiential learning opportunity, at no cost to the students.
While there, they will be immersed in Ghanaian culture, learn about the Atlantic Slave Trade, and receive deep insights into their ancestral lineage. At the end of this journey, participants will be able to work together to be agents of change across the United States.
We have decided to open this trip up for other individuals who would like to attend.
Submitted by Exploring Legacy(tm). This agreement includes proprietary information by the submitting parties, should not be shared outside of the necessary authorities, and was created specifically for Exploring Legacy(tm) Birthright Journeys 
Our Experience Allocation 
Ancestral Healing & Alignment – 35%
Fun & Adventure – 30%
Cultural Immersion – 25%
Community Service -10%
Day-1
Day-2
Day-3
Day-4
Day-5
Day-6
Day-7
Day-8
Day-9
Day-10
Day-1
Day-1 – Akwaaba! Welcome to Ghana!
We use this day to get settled, and set our intentions for the next 7 or 10 days.
• Airport Welcome and Pick Up
• Hotel Check-in
• Lunch & Orientation @ Hotel
• Free time until Dinner
• Welcome Dinner & Opening Session
-Meet and greet, Introductions, Ground rules, Protocol & Itinerary overview
-History of Ghana and the Trans-Atlantic Slave Trade presentation

Day-2
Day-3
Day-4
Day-5
Day-6
Day-7
Day-8
Day-9
Day-10
Single Occupancy
Accommodations
4-5 Star
Double Occupancy
Accommodations
4-5 Star